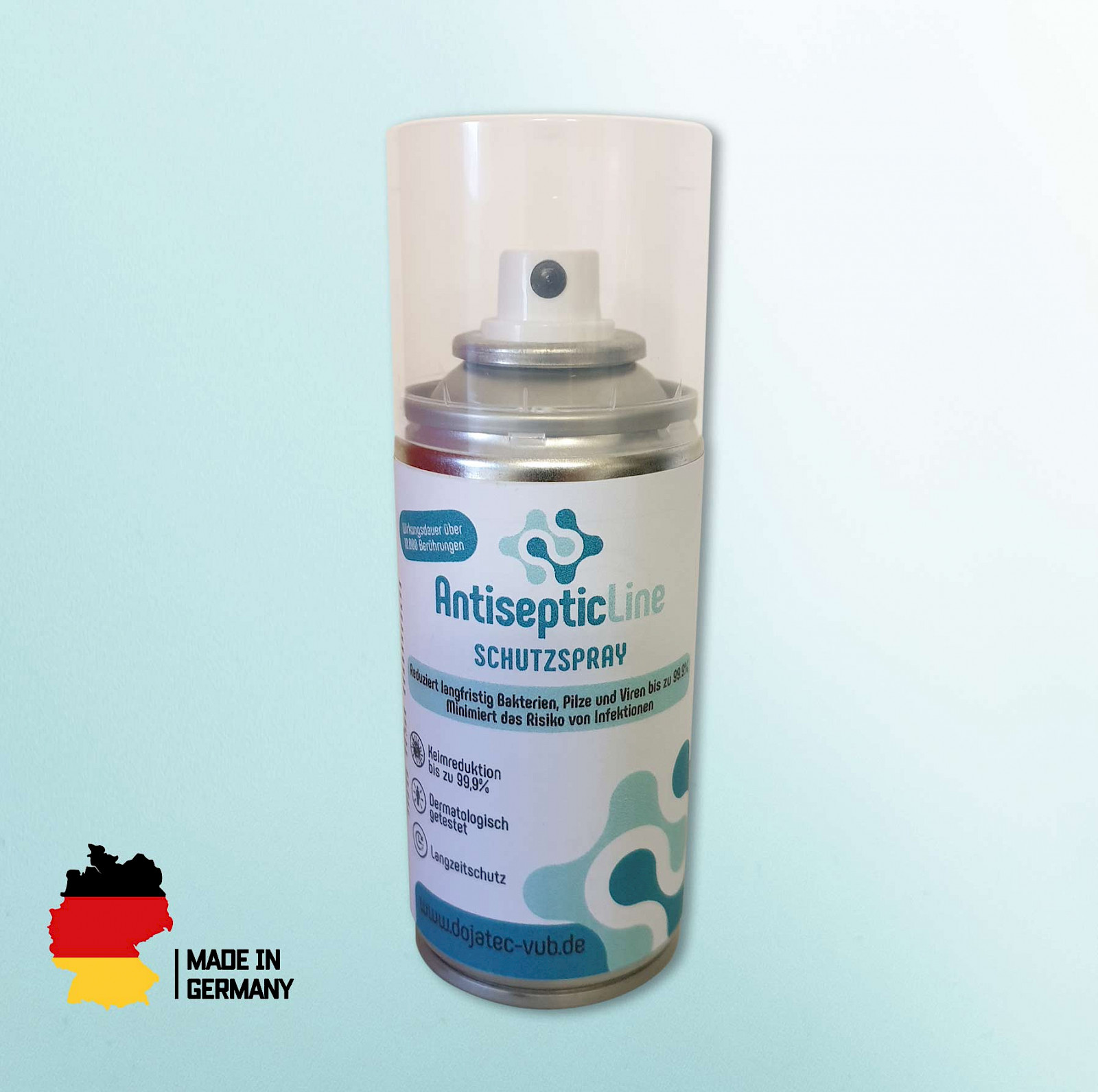 ANTISEPTICLINE SPRAY

   ​​​​​​   ​​​​​​

      
With the AntisepticLine Spray, all surfaces (plastics, metal, wood, fleece, concrete, etc.) can be antimicrobially coated.
The coating kills bacteria and germs and thus interrupts the transmission paths.
This significantly reduces the risk of infection
ANTISEPTICLINE SPRAY
Vorteile
Kein Aufbau von Resistenzen möglich!
- Silberenthalt nur in sehr geringen Mengen, Verwendung eines natürlichen Trägermediums
- Keimreduktion um ein vielfaches effektiver als mit bisher auf dem Markt erhältlichen Produkten
- Nachhaltige Abtötung von Bakterien, Keimen und Pilzen
- Reduzierung der Reinigungszyklen durch langanhaltender Wirkung (ca. 3 Wochen/ 10.000 Berührungen)
- Nicht gesundheitsschädlich!
Mögliche Gefahrenquellen
Alle Gegenstände im öffentlichen Raum, sowie Krankenhäusern, Arztpraxen, Büros, Schulen und Kitas, die von vielen Personen benutzt oder berührt werden. 
Zum Beispiel:
- PC-Tastaturen
- Handläufe
- Lichtschalter
- Tür- und Fenstergriffe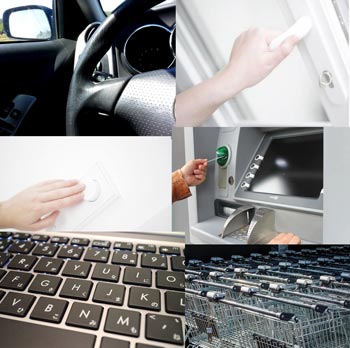 aber auch…
- EC Geldautomaten
- Seifen- und Papierspender
- Kaffee- und Getränkeautomaten
- Griffe von Einkaufswagen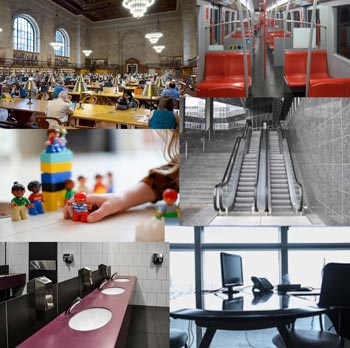 Mögliche Oberflächen
keine aufwendige Vorbehandlung und keine Beeinträchtigung des Untergrunds auf folgenden Materialien: 
- Kunststoffe ( PC, ABS, PET, PP, PVC, etc.)
-  Metall
- Holz, Papier
- Vlies
- Beton, Stein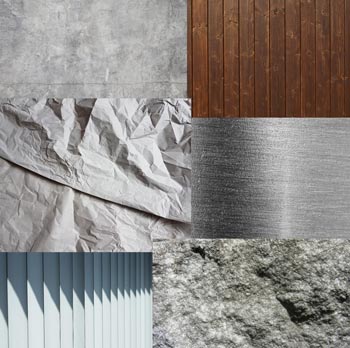 Anwendung
Untergrund vor dem Besprühen gründlich reinigen
Sprühdose kräftig schütteln
Untergrund ca. 2-3 mal besprühen im Sprühabstand von 20-25 cm
Wenige Minuten warten, bis der Lack getrocknet ist
Funktionsweise
Das AntisepticLine Spray besteht aus Silber (Ag) und Tricalciumphosphat (TCP).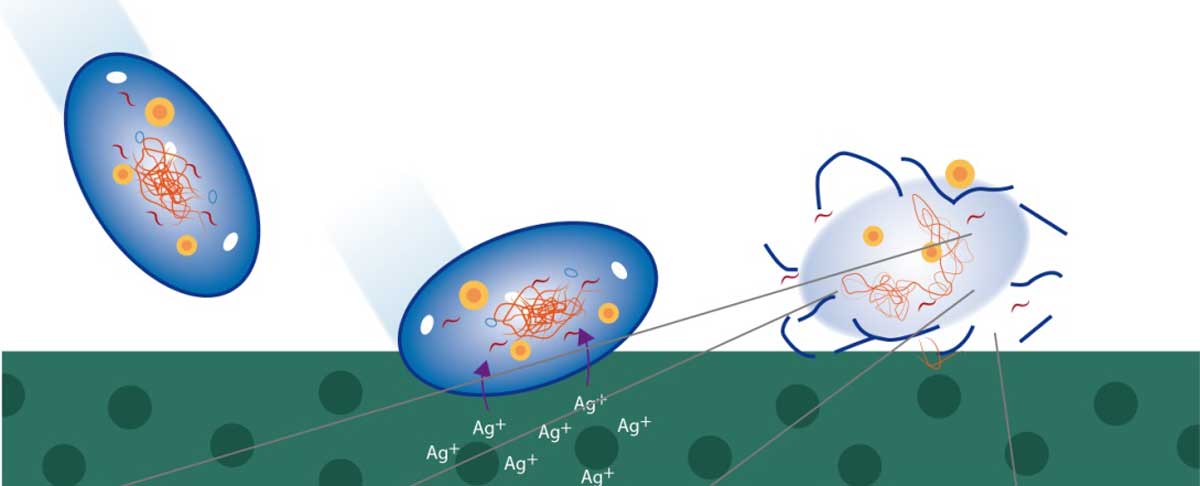 Der Keim trifft auf die beschichtete Oberfläche, erkennt das TCP als Nahrung und nimmt es auf. Gleichzeitig nimmt er auch das Silber auf und wird damit von innen heraus zerstört und stirbt ab.
Zulassung/ Richtlinien der antimikrobiellen Inhaltsstoffe
Zytotoxische Untersuchungen nach ISO 10993
Untersuchungen nach den Richtlinien des Bundesinstituts für Risikobewertung (BfR)
JIS Z 2801: 2000 (2007: ISO 22196)
FDA konform nach 21 CFR 177.1990
US Standards nach 21 CFR 175.300
ISO 9001:2000 und ISO 14001
EC konform nach ISO 15378:2006
CONTACT
DOJA T∙E∙C
Vertriebs- und Beratungsgesellschaft mbH
Schillerstraße 20
72144 Dusslingen / Germany

Phone:   +49 7072 9293 0
Fax:       +49 7072 9293 33
E-Mail: